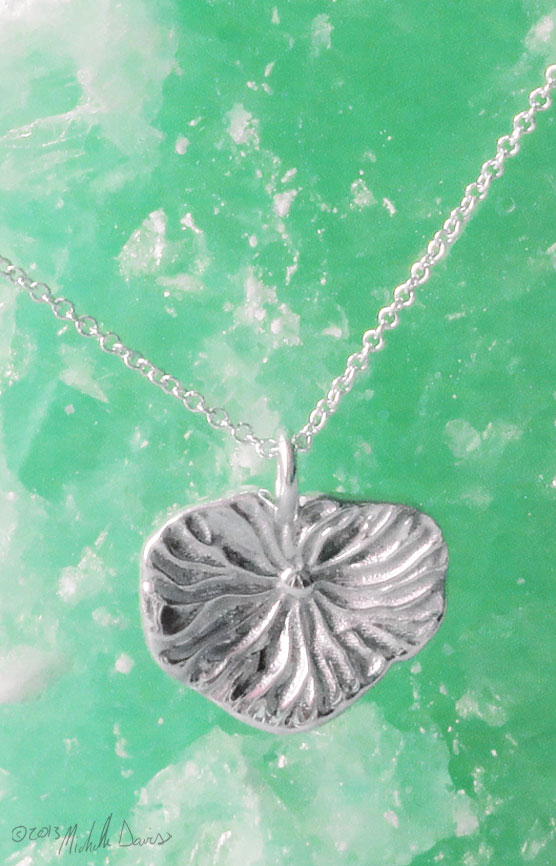 This unique fungi-inspired sterling silver pendant is modeled after the marasmiellus candidus mushroom. These naturally white mushrooms have lovely wave-like patterns of gills on their undersides (the front of this pendant).
Fun facts – these are typically found growing on small branches and twigs and as lovely as they are, are not edible.
Strung on an lovely and delicate 18″ sterling silver chain and makes a great gift for the nature / woodland lover.