Heads up for anyone in the Austin area!
There's going to be a very cool show going on – The Art Science Gallery will be hosting the "Join Our Evolution" group show.
It'll be a great collection of works from artists from around the country, and everything with some kind of scientific, medical, or biological twist.
In fact I'm honored to be part of this – both the Fertilization Triptych and the silver C1 pendant will be in the show!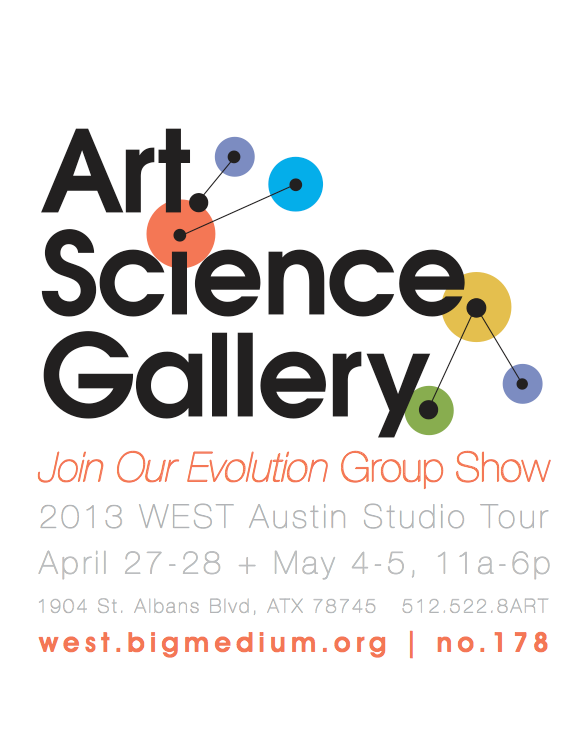 Show Details:
The Join Our Evolution Group Show will be held:
WEST Austin Studio Tour Weekends | April 27-28 + May 4-5, 2013
Hours 11-6 WEST weekends and by appointment
Celebratory Reception May 5, 2013 3-6pm
1904 St. Albans Blvd, Austin, TX 78745 | (512) 522-8278