Update on a new project in process – a black rhino pendant, just sent out for some prototype 3d prints for sizing! Notes about what makes this project different and in-progress shots below.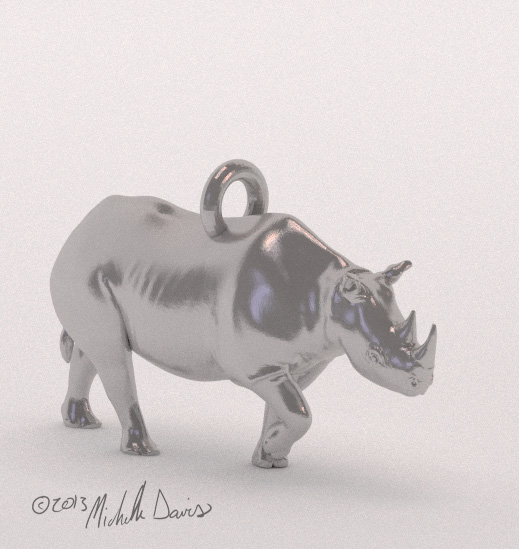 I'm particularly excited about this project because the plan is to give the profits to a rhino foundation working to stop the alarming poaching rates worldwide, (the exact organization TBD).
From here I'll wait for the test prints (in plastics), adjust sizings, etc., if need be and then produce in brass and sterling silver.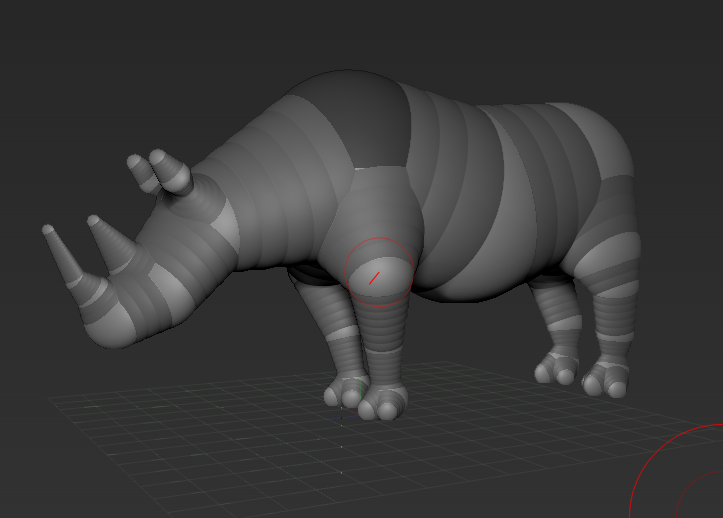 Above: the zsphere rig made in ZBrush to establish the basic proportions and structure.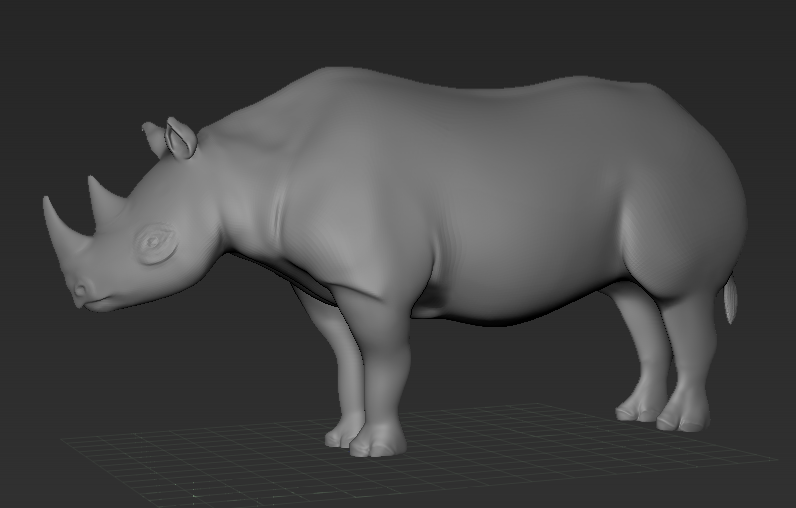 With the rig established, basic sculpting takes place, keeping everything symmetrical for now. Needless to see, I hounded images of black rhinos on the internet for references.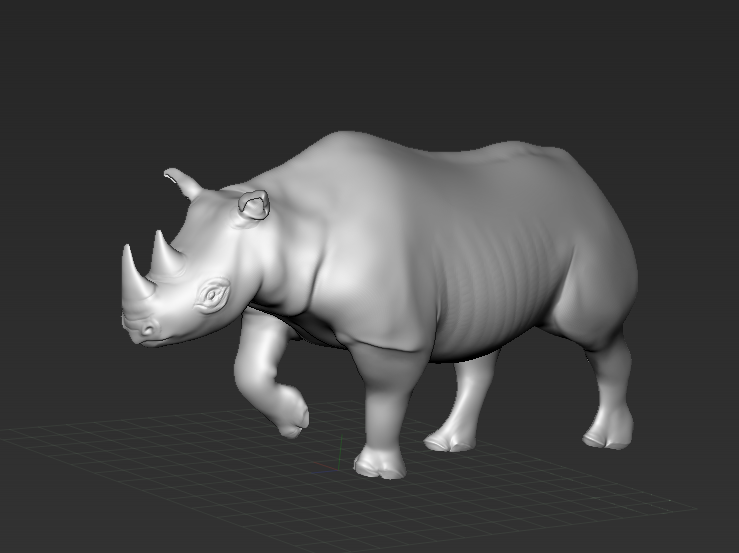 After the basic sculpt was done, the rhino was posed and more detail was added.
Now let the antsy waiting for the first round of test prints begin!